Por fin! Parece ser que quiere alcanzar el estatus de Dividend King👑
No sé si se ha puesto ya. Keurig Dr.Pepper sube un 25% su dividendo:
La aseguradora Unum incrementa dividendo +5,3%






Cuanto me gusta esto

Lástima no tener más LOW

Lástima no tener algo de LOW

Algo es algo @ruindog , aunque su yield andará todavía en el 1,6 %.
No creo que sea una empresa interesante, al menos todavía, para los que estamos pensando en dividendos sostenibles y crecientes.
Sin embargo, con la perspectiva del total-return y dejando aparte el recalentamiento de los últimos 12 meses, desde 2.012 lleva una trayectoria ascendente muy fiable que apunta a un campo de cotización comprendido entre 125 y 150 $. Ello supondría que en 10 años habría multiplicado por 5.
En wikipedia pone Lowe's Home Improvement Warehouse es una cadena de distribución minorista de productos de mejora del hogar, materiales de construcción y bricolaje, originario de Estados Unidos.
Tengo mis dudas acerca de sus posibilidades de competir con el "mercado del interné"
AMT si que gusta, que lo va incrementando cada trimestre, igual compro más al mes que viene, ya que los Reits van bien con inflación, actualmente paga un 2% de yield y ha tenido un dividend Growth anualizado de 20% a 5 years.
Habrá que incorporarla al CQSS
LyondellBasell (NYSE:LYB) declares $1.13/share quarterly dividend, 7.6% increase from prior dividend of $1.05.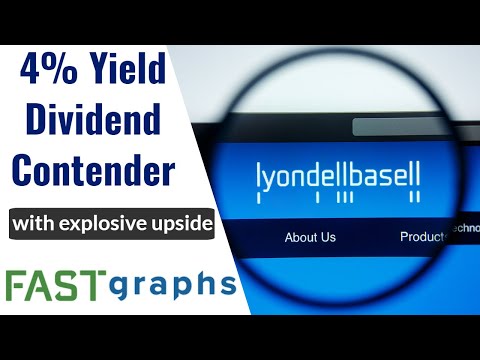 Aún que sea por ver que tal parada queda, se agradecería


Hecho. A tener en cuenta que M* no hace seguimiento de ella si que los parámetros correspondientes salen de sus informes cuantitativos.
Projected dividend increases (quarterly): Dividend payouts increases forecast for the week include
UnitedHealth Group (NYSE:UNH) to $1.50 from $1.25
NetApp (NTAP) to $0.50 from $0.48
Alexandria Real Estate (NYSE:ARE) to $1.12 from $1.09
Marsh & McLennan (NYSE:MMC) to $0.475 from $0.465
Universal Health Realty (NYSE:UHT) to $0.70 from $0.695
Tasa de crecimiento de dividendos de UNH a 3 años 18,9%
A 5 años 20,7% y
A 10 años 27,8%.