¿No fueron estos los que quisieron comprar Carrefour?
Edito: Me respondo a mi mismo. Si.
Sí, de hecho fue el gobierno francés el que se negó en redondo a que la operación saliese adelante.
A mediados de enero se zanjó el asunto y la cotización cayo hasta los 36CAD.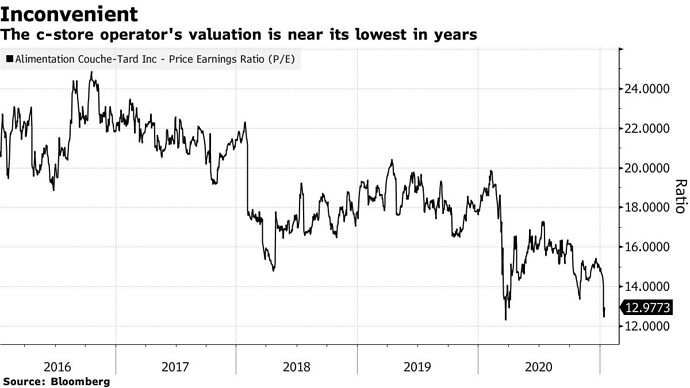 Convenience store giant Alimentation Couche-Tard Inc. will be eliminating its dual-class share structure on Dec. 8
Investors that hold Couche-Tard's Class B shares will receive Class A versions of the stock on a one-to-one basis. The Class B shares will be delisted from the Toronto Stock Exchange after market close Dec. 7.