Y añado…
Y tú pensando en venderlas.
Un saludo.
DALLAS–(BUSINESS WIRE)–Jan. 25, 2022-- Energy Transfer LP (NYSE: ET) today announced a quarterly cash distribution of $0.175 per Energy Transfer common unit ($0.70 on an annualized basis) for the fourth quarter ended December 31, 2021, which will be paid on February 18, 2022 to unitholders of record as of the close of business on February 8, 2022.
The distribution is an approximately 15% increase over the previous quarter and represents the first step in Energy Transfer's plan to return additional value to unitholders while maintaining its target leverage ratio of 4.0x-4.5x debt-to-EBITDA. Future increases to the distribution level will be evaluated quarterly with the ultimate goal of returning distributions to the previous level of $0.305 per quarter, or $1.22 on an annual basis, while balancing the partnership's leverage target, growth opportunities and unit buy-backs.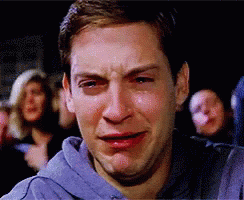 Hola amigos. En estos momentos no llevo en mi cartera ninguna empresa del sector y después de haber leído por algún sitio que estaba en cartera de uno de los Fondos de Cobas y viendo que su cotización se acerca a la MM1000 sesiones, había pensado en Energy Transfer.
No obstante, como veo que aquí la seguís desde hace tiempo, @vash, @ciguatanejo, etc., agradecería algún comentario en relación a las perspectivas de la Empresa y, sobre todo, al asunto de los dividendos, retención en origen, etc., si es más del 15% paso de invertir.
Saludos cordiales y muchas gracias.
A otra cosa, ET es un MLP y como tal lleva aparejada una retención en origen del 37%.
Un saludo.
Gracias amigo @ciguatanejo. Seguiré sin empresas del sector en mi cartera y utilizaré lo que tenía para ésta en una acerera canadiense que se está poniendo a tiro. No comprendo cómo es posible que en el foro de Cazadividendos aún no se haya hablado de ella…
Se trata de Labrador Iron Ore Royalty Corp, ticker TSE:LIF. No me atrevo a abrir hilo porque mis limitaciones sólo tienen ojos para ver los dividendos repartidos en los últimos años y una cotización que ya está en la MM1000 sesiones.
Poco a poco intentando salir del pozo






Siguen con el guion


Una buena cobertura para tood lo que esta pasando con el gas en europa…
He oído que las empresas MLP, como Energy Transfer, van a tener un impuesto del 10% a la venta de acciones a partir del 1/1/2023. ¿Alguien sabe algo de esto?
Estáis a punto de joder una bonita tarde de sábado … perrillo, ¿eso dice lo que parece?
Un saludo.
Tal cual. Un aliciente más para no vender nunca.
Sábado, sabadete, camisa nueva y disgusto del perrete.
Lo malo es que en ING han dicho que tampoco van a dejar comprarlos a partir de 2023 ¿Sabéis si en el resto de brokers nacionales existirá la misma limitación?




P:D.: In Trump we trust
Eso mismo pensaba hacer.
Muchas gracias por confirmar la noticia.
Jode, estan las Brookfield, EPD, MMP…
Sube el divi a 0.305$ y restaura los 1.22$ por acción pre covid