¿Entonces se acabo la lista CQSS y todo al MSCI World Index?

Joer, que mal rollo ya por la mañana

Te pongo la cartera de mi mujer y las puntuaciones CQSS.
Prácticamente todas de "Decent" para abajo.
CAT 33, ADM 30, FLO 27, TGT 30, WBA 28, BME:ENG 30, LON:IMB 30, MO 26
Lleva una plusvalía del 32% sin contar dividendos
Después de esto dime para que sirve la CQSS.
otro… que sube el dividendo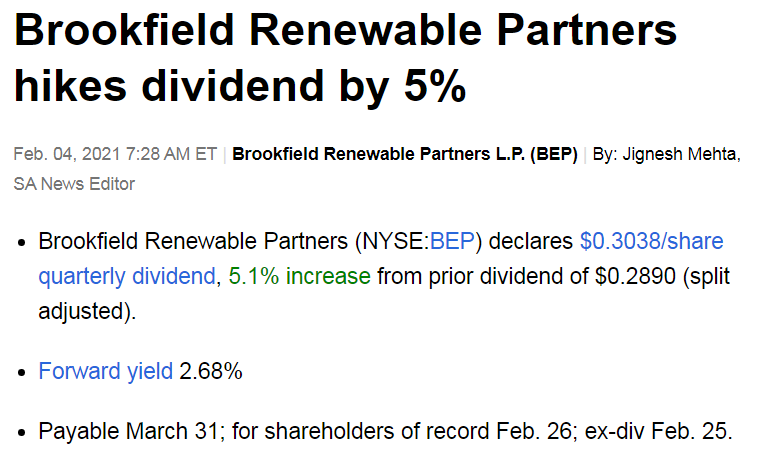 https://seekingalpha.com/news/3658265-brookfield-renewable-partners-hikes-dividend-5
Projected dividend increases (quarterly):
Kite Realty Group (NYSE:KRG) to $0.20 from $0.15
American Assets Trust (NYSE:AAT) to $0.30 from $0.25
Retail Properties (NYSE:RPAI) to $0.17 from $0.16
Primerica (NYSE:PRI) to $0.45 from $0.40
NextEra Energy (NYSE:NEE) to $0.3925 from $0.35
Rexford Industrial (NYSE:REXR) to $0.24 from $0.215
Kinsale Capital (NASDAQ:KNSL) to $0.10 from $0.09
Perrigo (NYSE:PRGO) to $0.25 from $0.225
Moody's (NYSE:MCO) to $0.62 from $0.56
¿donde ves estas proyecciones de aumento de dividendo?
Sigue en su linea, incremento de 2 digitos.
Que pena de 0,8% de yield.
Accion para millenials y siguientes generaciones. Los BB ( Baby Boom ) nos tenemos que buscar las habichuelas con otras

No creo que Buffett ni Munger pertenezcan precisamente a la generación millenials…

Si nosotros medimos el éxito de nuestras inversiones en puntos porcentuales y no en valores absolutos, creo que no son desdeñables las compañías con una baja rentabilidad absoluta inicial y un gran crecimiento sostenible futuro.
Este debate te lo vas a encontrar muchas veces por el foro.
Es solo que los que le hemos dado la vuelta al jamón (+ 50 tacos), lo de dividendos crecientes como que nos pilla ya un poco tarde así que buscamos más yield.
P.D Buffet y Munger gestionan una empresa y buscan lo mejor para los accionistas a corto, medio y largo.
Es que yo lo mido en dividendos, esta es mi medida, y tal como te comenta mas abajo
Tal cual, es lo que busco yo.
No niego que sean malas empresas, al contrario, y pueden tener otra funcion en mi cartera, pero para dividendos, no