Enbridge 20% (15% ORIGEN+ 5% GIPUZKOA). Los demás estan a 37+5 y enagas al 20.
De esta no se suele hablar mucho por aquí, pero es, con diferencia de las que mejor lo están haciendo. A un 5% de sus máximos "histéricos" y su director sigue comprando, por valor de casi medio millón de $ esta vez. Digo yo que alguien que conoce las vergüenzas de la empresa no se gastaría medio kilo en algo en lo que no confía. Esperemos que siga mucho tiempo sin que nadie siga hablando de ella, será la mejor señal para que todo continúe en la misma línea.
ONEOK, Inc. (NYSE:OKE) Director Buys $447,055.84 in Stock
ONEOK, Inc. (NYSE:OKE) Director Mark W. Helderman bought 6,094 shares of the stock in a transaction on Tuesday, December 17th. The stock was bought at an average price of $73.36 per share, for a total transaction of $447,055.84.
Un saludo.
No tiene mérito lo del miembro de la lista Sheldon, las compra arrastradas

. Hay que motivarle …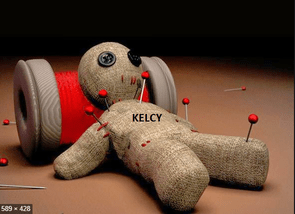 Un saludo.
Y continua con el dividendo congelado. Ha anunciado su dividendo trimestral, a pagar en Febrero, y vuelve a ser una vez mas de 0.91 $. Y gracias, mientras no termine recortándolo hay que darlas


. Así que 0.91$, +0.0% Q/Q, +0.0% Y/Y.
https://seekingalpha.com/pr/17751943-targa-resources-corp-announces-quarterly-dividends
Un saludo.
P.D.: Jefe, no tiene hilo propio, así que lo dejo aquí.
MMP, confirmado dividendo trimestral Feb 2020, 1.0275$, +0.73% Q/Q, +3.0% Y/Y.
MPLX. confirmado dividendo trimestral Feb 2020, 0.6875$, +1.47% Q/Q, +6.17% Y/Y.
Al igual que ocurría con TRGP, creo que ninguna tiene hilo propio @jefedelforo, así que lo dejo por aquí.
Un saludo.
Ademas ha anunciado recompra de acciones. Un MLP distinto al resto. No ha emitido acciones en una decada y ahora ademas las recompra.
Cierto… creo que ya comentamos que, junto con EPD, era una de las que estaba considerada como mejor gestionadas dentro del sector.
UN saludo.
Y que mejor momento para reducir el apalancamiento y liquidarlo todo que cuando las acciones caen un 50%
Ahí habrán soltado ya de paso hasta lo que llevaba pegado en las sentinas desde hace lustros por lo menos… en aguas turbias un poco mas de mierda no canta.
Un saludo.
Y ya por comentar… me tiene alucinado lo de OKE. Mas de un 61% se ha llegado a dejar en los peores momentos estos días. Im presionante.
Uno de los mejores MLP's de los estados unidos y la han arrastrado por el fango como si de una colilla más se tratara. Hoy que el resto de las "apestadas" ha recuperado algo del último destrozo ella ha vuelto a cerrar en rojo.
Tonto el último …
Un saludo.
OKE 14:51 03/10/20 Oneok selloff 'overdone,' says Wells Fargo Wells Fargo analyst Michael Blum notes that in light of the significant drop in oil prices, Oneok has experienced significant volatility, more so than most large cap pipeline companies. Bottom line, the analyst sees the selloff as "overdone" and reiterates an Overweight rating on the shares, with $83 price target. Even assuming meaningful reductions in Bakken volumes, Blum views Oneok's dividend as secure.
Al final solo saldra 2020 en esta imagen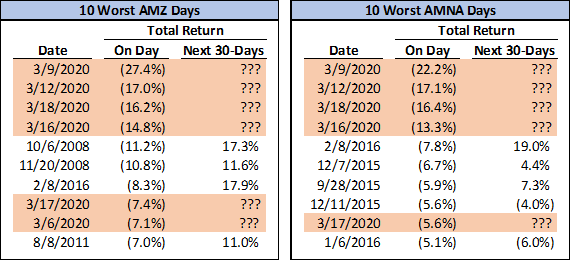 A ver quien aguanta y quien no
Forward yield: 14,51%




Hombre, si recortan solo la puntita.
Dicho esto no me he atrevido a añadir más (-45%)
Cobarrrrde de la pradera

.
Está como para que te retire, o de rico o del susto, pero te retira


.
Un saludo.
Y Putin tan fresco. Dice que Rusia no tiene problemas ni con el coronavirus ni con el petroleo.