Increíble vuestro trabajo.



En M* la "stewardship" pasan a denominarla "Capital Allocation", que es sin duda un mejor nombre para representar lo que media.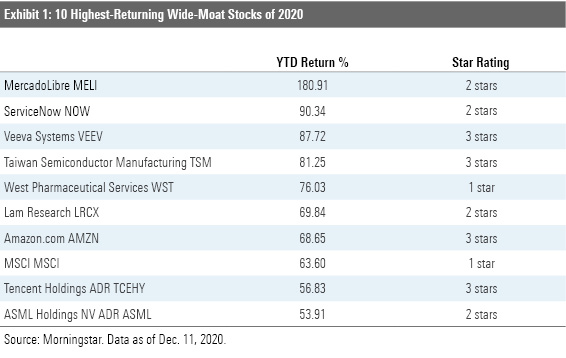 Pregunta para @Marcos_Torcal_Garcia, @jgr23 y demas expertos
¿Hay alguna forma de obtener el performanceID de Morningstar para una empresa que ya no cotice (porque haya sido opada por ejemplo como Lorillard)?
Querria poder acceder al quantitative analysis a traves de por ejemplo:
http://library.morningstar.com.research.smpl.org:2048/v2/quote?id=0P0000031R&typeid=ST
donde 0P0000031R es el performanceID
Antes accedia con el ticker simplemente:
http://srt.morningstar.com/analyst/stock/research/c-take?&t=XNYS:LO&region=USA&culture=zh-EN&productcode=QS&cur=&urlCookie=…
Pero parece ser que me han revocado el acceso por no pagarles

Si ya no cotiza, que yo sepa no se puede acceder a los analisis cuantitativos

Igual no he entendido bien, con lo de la biblioteca si se puede acceder pero lo que falta es el secId? En ese caso buscandola en https://tools.morningstar.co.uk/ me sale este ID: 0P0000G0EY
Te has olvidado de darle al "corazoncito". Estaremos de acuerdo en que se lo merece
Aun no. El enlace para buscar el performanceId no me esta funcionando

No me gustaria interrumpir mi ayuno intermitente de dopamina

La verdad es que no lo busque en tools.morningstar.co.uk, puse lorillard morningstar en Google y la URL que he puesto era el primer resultado y el secId esta en la misma URL
Ponerlo en el buscador me ha servido para todas las que necesitaba salvo para estas 2:
Ais cuanta morralla he llegado a llevar en la cartera

Edito: Encontradas todas. Yuju !
Ahi va el corazoncito



Para el que le sirva, si quieres resultados en Google que vengan de un dominio en concreto, ejemplo:
site:tools.morningstar.co.uk MWE
The index focuses on companies with a history of dividend growth and an ability to sustain it. The index includes U.S.-based securities that pay qualified dividends and have increased their dividend payments over the past five years. To gauge the sustainability of dividend growth into the future, eligible constituents must display positive consensus earnings forecasts from the analyst community and must also pay out no more than 75% of their earnings in the form of dividends. Constituents are weighted in proportion to the total pool of dividends available to investors.
Given the index's construction rules, its largest constituents are relatively stable mega-cap companies. Below are the five most heavily weighted in the index that are at least 10% undervalued as of this writing.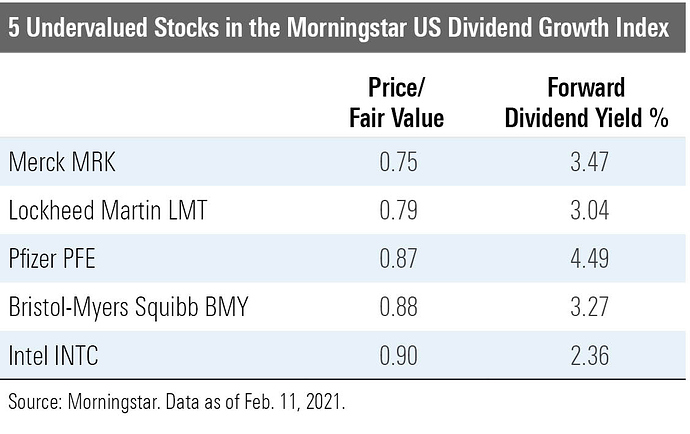 Vaya, llevo 4 de 5, los que me conoceis ya sabeis cual es mi oveja negra

Pues de esas, 3 las tenía en el radar para las compras de marzo… Además tenía Verizon, que ya tuvo que venir ayer el abuelo a joderme el plan…




El sector farma parece muy infravalorado no?
Mira que supone casi el 28% de mi cartera y aún me tienta a entrar más

Excepto algun caso, lleva parado un tiempo, lo que no quiere decir que tenga que empezar a subir, puede seguir parado un tiempo, habra que vigilarlo.
A mi tambien me tienta comprar mas. Alguna empresa creo que esta a muy buen precio.
Totalmente de acuerdo. Me veo el mes que viene volviendo a comprar MRK y MBY

. PFE también podría que la llevo en - 7% y solo pondera un 2% de mi cartera. Pero de las 5 farmas que llevo es la más flojita veo y no se si quiero darle más peso.
Dilemas everywhere

Un saludo
Esas y alguna mas son las candidatas, pero estan las dos de siempre que no bajan ni de broma, ABT, un +17% este año y un +43% en 1 año, y J&J con subidas mas modestas, un +5% y un +10% respectivamente este año y a 1 año, asi es imposible.