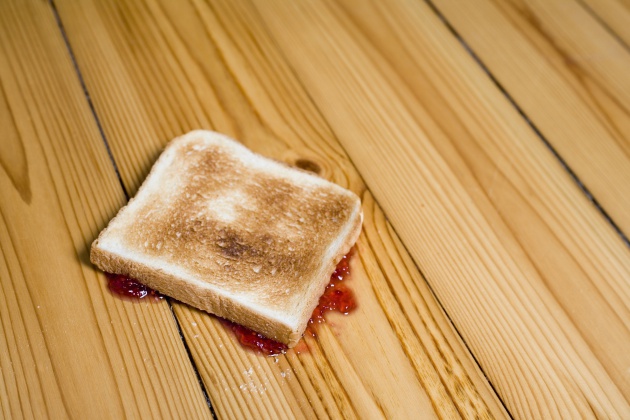 Dejando de lado la broma, el hacer una primera entrada en 300 mas o menos significa entrar en un valor con una RPD de algo mas del 4% y crecimiento del dividendo del 20%, este año, a saber si lo podra mantener.
Que sube, estas posicionado.
Que baja, si has entrado es por que te gusta la empresa y si te gustaba a 300, pues a 295 o 290 mas aun.
Para los interesados en la ley de Murphy
Y falta la novena:
Si compras un valor, bajara mas, y si esperas que baje, subira
Broadcom: This 4%-Yielding Tech Giant Is A Solid Buy Right Now https://seekingalpha.com/article/4315335?source=ansh $AVGO, $AAPL, $CSCO
No creo que siga aumentando el divi al 20. Tiene deuda y tendrá que centrarse en bajarlo. Para este año esperaban subida de 10 y se han desmarcado
Incluso un 10, o un 7% ya es bastante mas de lo que dan muchas empresas
He hecho un artículo de Broadcom por si os interesa. Creo que puede dar un retorno anualizado de +10%, además actualmente tiene una RPD de 4.7% con la cotización a 270$
Me surge la duda de si el dividendo actual es viable a largo plazo…
Mas que el dividendo, yo me pregunto por su crecimiento a doble digito
Mañana resultados al cierre. Servira para tomar la temperatura a la economia.
El post market la ha hundido a 197 $
Me siento

pero al mismo tiempo

Veremos si se puede comprar por debajo de 200 con lo verdes que vienen los futuros
Broadcom Turns in Decent Q1 Results and Tables Annual Guidance
M* 13-Mar-2020
Broadcom reported decent fiscal first-quarter results, with revenue up modestly year over year. Sales would have been down if not for the inclusion of revenue from the recently acquired Symantec business that accounted for about $400 million. Although the firm did not see a material impact to its business due to COVID-19 during the quarter, management withdrew its annual guidance due to lack of visibility and demand uncertainty related to COVID-19. The firm reverted to providing quarterly guidance, though it expects to resume giving annual in lieu of quarterly estimates once visibility returns to pre-COVID-19 levels. Management is confident it will be able to generate sufficient cash to support the recently increased dividend as well as debt obligations. All in, we are maintaining our $310 fair value estimate for narrow-moat Broadcom, as we think the firm will be able to make up for near-term weakness in subsequent quarters. Shares were down during after-hours trading amidst the broader market sell-off and now trade in 5-star territory, though we caution investors that shares could stay depressed as the full ramifications of COVID-19 remain unclear.

CEO Hock Tan believes consumer end-markets will be more severely impacted by COVID-19, while an increase in people working from home will drive consumption of Internet services and entertainment. Given Broadcom is more leveraged to cloud and enterprise infrastructure via its networking and adjacent products, Tan believes Broadcom may have more of a buffer than other semiconductor firms more tied to PCs and/or smartphones. We agree with this sentiment, and we further note Broadcom's software businesses (CA and Symantec) should fare relatively better than its semiconductor businesses. Notably, Tan said that after careful consideration, Broadcom will continue to invest in its wireless business after deeming the RF unit "non-core" and fueling speculation of the firm jettisoning the related assets.
Tiene pinta de que tu deseo va a ser concedido
No me parecieron tan malos los resultados para que tenga un gap del 8% con el mercado hoy. Buenas fiestas puede haber cuando vayan presentando el resto de empresas. Que pensáis?
Second Quarter Fiscal Year 2020 Financial Results and Quarterly Dividends (04/06/2020)
Revenue of $5,742 million; GAAP net income of $563 million; Adjusted EBITDA of $3,209 million
GAAP diluted EPS of $1.17; Non-GAAP diluted EPS of $5.14
$3,065 million of free cash flow from operations, defined as cash from operations of $3,213 million less capital expenditures of $148 million
Quarterly common stock dividend of $3.25 per share
Third quarter revenue guidance of $5.75 billion plus or minus $150 million
Third quarter Adjusted EBITDA guidance of $3,220 million plus or minus $75 million, or 56% of revenue at the midpoint of guidance
Bueno, algo me tocará.
Compré unas pocas a 286,70 pensando en irlas cogiendo más baratas pero no paran de subir. En fin, ya vendrán al redil.
Salu2
Video de Jason Fieber sobre Broadcom