La foto del artículo no sé muy bien a qué viene. Luego se quejan.
Ha habido disrupción de las empresas disruptivas. -80% desde máximos con todo lo que han inyectado…
Tiene mucho mérito comerse toda la caída. No sé quién ha cerrado más la diferencia entre su percepción y realidad, Cathie, Musk o del 8% de Garzón.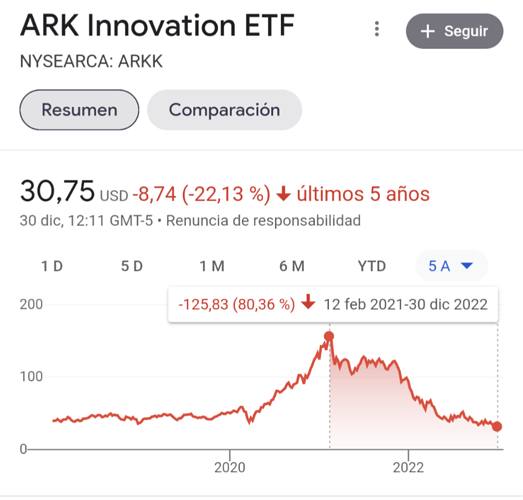 Al final resulta que lo de El Principito no era una serpiente que se había comido un elefante sino la gráfica de una burbuja bursátil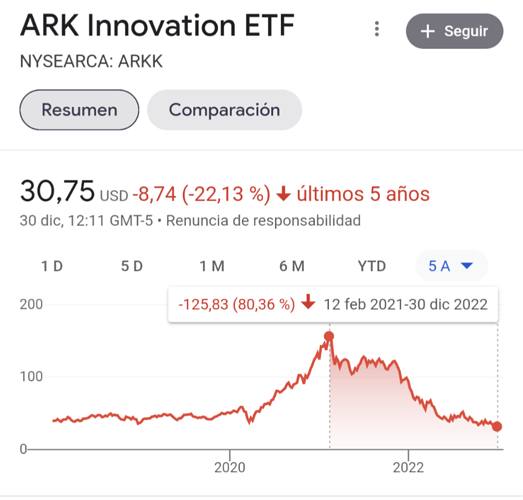 DVK:
" Long but interesting article this morning by Jim Sloan. If you know of him, he's a good writer. His subject today is ARK Innovation funds. He uses that as a jumping-off point to talk about bubbles, Sir Isaac Newton, Japan 1965-present, the South Sea Bubble, herd behavior, why there weren't any actual Martians to go with Orson Welles' famous radio play that spooked people in 1938, the book "Extraordinary Popular Delusions and the Madness of Crowds" (1841), and other cool stuff. Good reading if you're in a philosophical mood.
Ataque bajista contra Block (antigua Square)
-20% en premarket