Tiene una RPD bajita, del 1.86%, pero lleva 25 años con incrementos consecutivos del dividendo.
DGR1=12,60%, DGR3=12,80%, DGR5=11,50% y DGR10=10,20%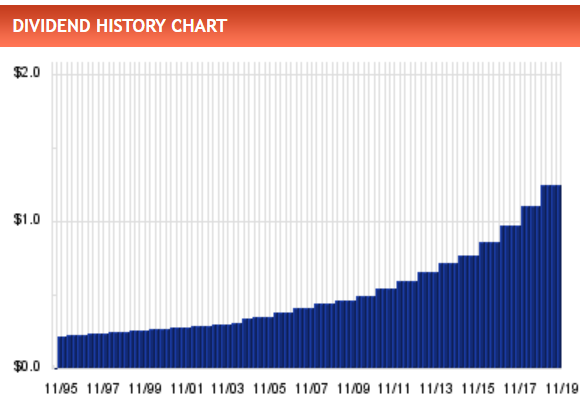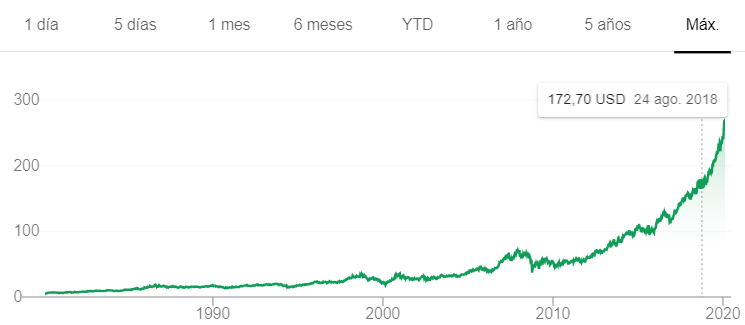 Fourth-quarter and full-year 2019 financial results (24/01/2020)
NextEra Energy 2019 Highlights
Achieved adjusted EPS of $8.37, up ~8.7% from prior year
Outstanding execution and customer value proposition at FPL

Excellent progress on major capital initiatives, growing regulatory capital employed ~8% year-over-year
Reduced already best-in-class $/retail-MWh non-fuel O&M costs more than 5% versus 2018
Customer bills ~30% below the national average; best-ever service
reliability

Successful year of origination and development at Energy Resources

~5,800 MW added to backlog, including storage and repowering
Commissioned ~2,700 MW of wind, solar, storage and repowering projects
Expect PTC extension to support incremental wind demand in 2023 and 2024
¡Muchas gracias por el post!
A seguir, que la llevo


JUNO BEACH, Fla., May 21, 2020 /PRNewswire/ – The board of directors of NextEra Energy, Inc. (NYSE: NEE) today declared a regular quarterly common stock dividend of $1.40 per share. The dividend is payable on June 15, 2020, to shareholders of record on June 2, 2020.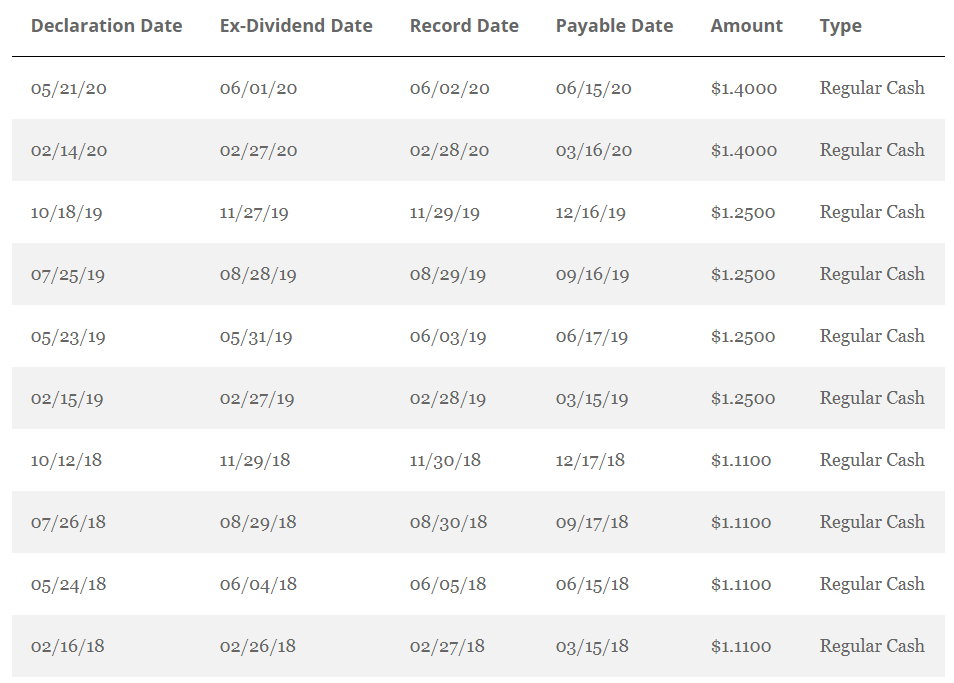 La noticia es de NEP no de NEE
Es una filial, NEP no tiene pagina.
Habemus Split 4:1
-Fecha 26 octubre.
-Fecha límite para entrar: 19 octubre.
Si tienes 10 acciones pasas a tener 40, no??
¿Y los que compren por el medio están en el limbo y no les parten sus acciones en cachitos? Que manera de liar al personal tienen a veces las empresas.
Aclaración: El que compre entre medias también le hacen split.